Reporting Highlights
---
* The People's Republic of Chemicals (Rare Bird Books), the newsy sequel to the bestselling social history, Smogtown:
the Lung-Burning History of Pollution in Los Angeles (The Overlook Press/Penguin), among the first books to document how the globalization boom that transformed China into the "factory of the world" also engulfed it in ghastly smog, "Cancer Villages," poisoinous rivers and other damage. Exposure in The New York Times, Los Angeles Times, the Wall Street Journal, Inside Climate News, Marketplace Radio, KCRW, the South China Morning Post and elsewhere. Wins hardware, starred reviews, makes Foreword top-ten list and is a Indies Book of the Year Finalist.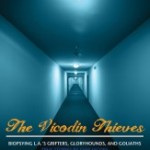 * The Vicodin Thieves: Biopysing L.A.'s Grifters, Gloryhounds and Goliaths, (Rare Bird Books) a collection of Jacobs' top narrative, feature and investigative journalism previously published in the Los Angeles Times, The New York Times, Los Angeles Daily News, L.A. Weekly, among other publications, earns gold for best anthology/compilation at the 2013 Southern California Book Festival.
* Pasadena Weekly stories on the explosive career of convicted pollution-credit broker Anne Sholtz, who ended up defrauding the novel environmental market she helped conceive. Coverage drew congressional demand for information about her case from the U.S. Department of Justice and U.S. Environmental Protection Agency, and forced the Justice Department to allow a passel of records about her mysterious federal prosecution to be unsealed. "Air of Deceit" wins profile competition at the 2009 Southern California Journalism awards.
* Pasadena Weekly story on unsolved murder of local mayor. February 12, 2006. First reporter to break important new leads on then 15-year-old slaying. Story prompted the Los Angeles County Sheriff's Dept. to re-open the cold case. Article earned a tie for runner-up for best news feature (smaller circulation newspapers) at the 2006 Southern California Journalism Awards and a California Newspaper Publishers' Association Certificate of Achievement.
* L.A. CityBeat profile of former Los Angeles Councilman and powerbroker Richard Alatorre selected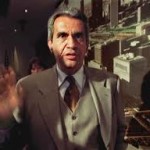 for anthologies about watershed multi-cultural figures, Voices of the U.S.-Latino Experience and The Great American Mosaic (Greenwood Publishing). "Return of the Native: Richard Alatorre's Rise from Barrio Golden Boy to Bad Example and Halfway Back Again" ran April 7, 2005 locally.
* L.A. CityBeat story on shady west coast fundraising by an Oklahoma congressman and his connection to the Los Angeles County Metropolitan Transportation Authority and Southern California Association of Governments. March 10, 2005. Runner-up for best investigative story (smaller circulation newspapers) at the 2005 Southern California Journalism Awards.
* L.A. CityBeat story on regional groundwater problems. April 22, 2004. Story drew wide interest on subject, generating other media coverage, public vows to study issues raised in the piece; won award with co-author.
* Los Angeles Times story on chromium-six groundwater pollution on August 20, 2000. Story prompted a state law (SB2127) to accelerate testing, the closure of several wells, a federal toxicology study, local and county water cleanups, numerous public hearings, and resulted in 50-plus follow-up stories by the Times and other papers. Co-authored story as a freelancer with Times staff writer Andrew Blankstein. "Top-of-the-Times" award/honorable mention recipient on it.
* CNN "Newstand" broadcast piece in 1999 about corrupt management of the Hollywood Walk of Fame helped clean up and improve management of the landmark, and led to disclosure of the names of the Walk of Fame selection committee previously kept secret.
* L.A. Weekly story about former-Los Angeles City Councilman Richard Alatorre's intercessions to assist a slumlord sell a lead-tainted housing complex to the city. Piece ran in December 1997. It was the first to connect Alatorre and property owner Samuel Mevorach, who bribed Alatorre in cold cash for his help. Article was used by federal prosecutors in their indictment of Alatorre, forced then-District Attorney Gil Garcetti to shift the case to the City Attorney's office and was mentioned twice by the Los Angeles Times' own exposes on the subject (on December 23, 1997 and April 15, 1998).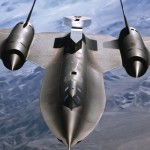 * Los Angeles Daily News stories about toxic pollution left by Lockheed Corporation at its Burbank manufacturing plants. Fall 1996. Series netted Silver Medal/environmental reporting from the California Newspaper Publishers Association while bringing national attention to the topic of defense contractors' environmental practices. Resulted in more than a dozen follow-up stories, including seven by the Los Angeles Times alone. Jacobs co-wrote some stories and single-authored others that broke ground on this subject.
* Los Angeles Daily News series in summer 1996 about violence on MTA buses led to uniformed patrols on the buses and renewed debate about transit security.
* Los Angeles Daily News series about risky and preferential loans by the Los Angeles Community Redevelopment Agency, Fall 1995. Articles galvanized public debate about CRA loan practices and spurred a proposed law (SB 1626) by then-state Sen. Quentin Kopp. One publication cited revelation of those practices in administrator's John Molloy's departure.
* Los Angeles Daily News story in Nov. 1995 about frivolous spending by the MTA in its Hollywood subway-mitigation program for cocktail parties, a Santa's Village, etc. sparked county investigation. Picked up by Associated Press and issue referenced by page-one Los Angeles Times story (on June 26, 1998).
* Los Angeles Daily News story in September 1995 about boondoggle, publicly financed Hollywood Entertainment Museum led to state attorney general inquiry and debate at L.A. redevelopment agency. Story picked up by Los Angeles Magazine, the L.A. Business Journal, among others
* Los Angeles Times story of state neglect of dozens of homes along the proposed 710-Freeway spur

between Pasadena and El Sereno. Appeared on April  26, 1995. Story won "Top-of-the-Times" award (was lead writer on story, with then fellow-freelancer Richard Winton co-author). Article forced the California Department of Transportation to sell 54 properties, spend $20 million to repair others, among other significant reforms.
* L.A. Weekly story on November 24, 1994 about lavish travel expenditures of Burbank-Glendale-Pasadena Airport commissioners used by officials in ending first-class travel for the board.
* San Gabriel Valley Tribune story about the Metropolitan Water District's squandering of $2.1 million to relocate to a pricey office tower at taxpayer expense stoked call for county grand jury probe. Cited by Associated Press on March 31, 1993.
* Los Angeles Business Journal article about government questioning of subway contractor Ron Tutor's $2.7 million in overhead charges for political donations, a fitness trainer, liquor and other questionable expenses. Charges rejected after story appeared. Mentioned by page-one Los Angeles Times story on Nov. 6, 1992.
* Los Angeles Business Journal story about a proposed, $50-million redevelopment subsidy to a massive, for-profit development  at the corner Hollywood and Highland boulevards provokes outcry against corporate welfare that helps to scuttle the deal.