My brother's mystery photos of RFK before his murder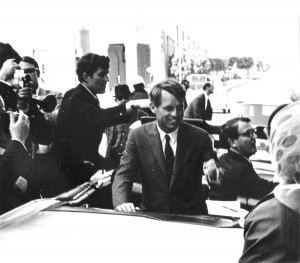 If you're searching for the heart-breaking story about this portrait and its sister photograph, both likely snapped hours before RFK's assassination in June 1968, you'll have to buy my book, The Vicodin Thieves, to read it. "The Last (Los Angeles) Picture Show" is one of two, new articles written for this collection.
Note: the photographs above are the private property of Paul G. Jacobs, and any use of them without prior written permission is strictly forbidden.